Every Week-
Sunday School: 9:45am
Sunday Morning Service: 11:00am
Sunday Evening Service: 6:00pm
Every Week-
Prayer Service: 7:00pm
Children/Youth: 7:00pm
We are located on the corner of Liberty Drive and Cloniger Drive in Thomasville, NC. Please come and visit.
Upcoming Events
​
Jan 19 11:00 AM Sanctity of Life Sunday
​
Jan 25 8:00 AM Pancake Breakfast
​
Jan 26 11:00 AM Baptist Mens Sunday
​
Feb 8 9:30 AM CPR Class
6:00 PM Valentine's Banquet
Our mission is to lead people to salvation in Jesus Christ, to guide them in discipleship, and to minister to the needs of the church family and the community.
We invite you to come and join us anytime at Southgate Baptist Church. Below are some of the upcoming special events that will happen soon at our church.
Sanctity of Life Sunday 11:00 AM
Baptist Men's Day
AM Service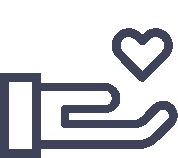 "So let each one give as he purposes in his heart, not grudgingly or of necessity; for God loves a cheerful giver."